Migrate your Ruckus ZoneDirector to the cloud for Free
For a limited time, you can migrate your old Ruckus ZoneDirector to a Ruckus SmartZone Cloud Controller for free.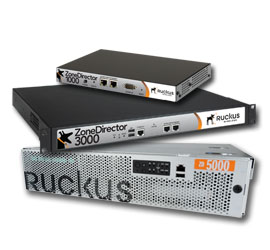 What the migration service includes:
Configuration migration (SSID's, Security Etc)
Access Point migration
Ruckus SmartZone Training
1-year free cloud license per access point
Access Points supported are:
Ruckus R310, R320, R500, R510, R600, R610, R650, R700, R710, R720, R730, R750, T300, T310, H320, H510
Older Ruckus Wireless access points can be supported but please contact us for more information.
If you would like more information on our free migration for your Ruckus Network then please get in touch.