Cloudpath
Security and on-boarding Solution - Our CloudPath Security Solution will take your WiFi network security to the highest level with its built-in WPA-2 Enterprise certificate server and network access policy management.
Say goodbye to insecure shared WiFi keys that leave security holes in your network and the costly chance of losing valuable data.
CloudPath Overview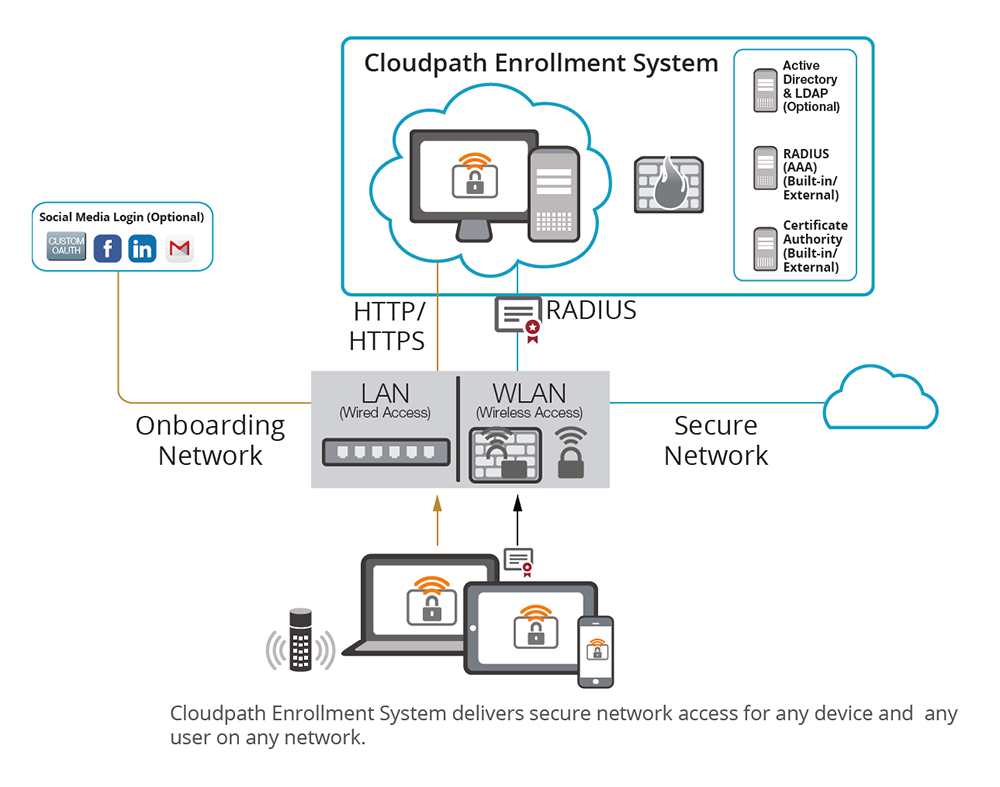 Key Features
Authentication
802.1X (EAP-TLS), Web authentication, MAC authentication, EAP-SIM for iOS, Radius CoA, OAuth 2.0, DPSK for Ruckus WLAN.
Device Support
Android, Apple iOS, Google Chrome, Windows OS, MAC OS X, Ubuntu, Fedora, Windows Phone
Identity Support
Microsoft Active Directory, Radius via PAP, Any LDAP compliant directory, Novell, Internal user database.