Wi-Fi Design
Creating the perfect Wi-Fi design that meets the demands of today's mobile workforce takes years of experience.
Following on from the Plan Phase "Wi-Fi survey" our "Wi-Fi design workshops" ensures that the key elements of Wi-Fi (Coverage, capacity, security, applications and scalability) are at the forefront of our network designs.
Conducted either at our offices or at our customer's premises the design workshop is intended to be a collaborative discussion between our Wi-Fi experts and the customer, resulting in an intelligent network design.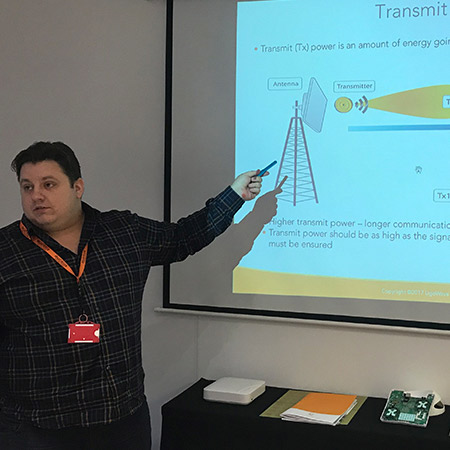 Design Workshop
Our wi-Fi design workshops cover the following topics.
Wi-Fi coverage and capacity
Business critical applications
LAN design and considerations
QoS - Qulity of Service
Manufacturer choices
Project lifecycle
Our consultative "Wi-Fi Design Workshops" produce the best Wi-Fi designs for our customers.
Network Design Report
On completition of the workshop our extensive reports detail the following.
Network Topology
Hardware BOM
Wi-Fi design and config
LAN design and config
Network cabling
Project timescales
"Integration Phase" next steps
Integration Phase
Once the network design is complete the integration phase can begin.
Following on from the "Design Phase" workshop the "integration phase" installation can begin to be planned and implemented. The integration phase is where our project managers, health and safety officer and installation engineers bring your Wi-Fi project to life.