ICX Switches meet the demand of WiFi 6E
WiFi 6E demands multigigabit ethernet and more power. ICX Switches from CommScope Ruckus are up to the task! Anyone reviewing their infrastructure today will be reviewing WiFi 6/6E which for many will be a huge leap forward from their legacy networks. But is the switching infrastructure up to the task?
Multigigabit Ethernet, and Power over Ethernet are crucial to get the full benefits from these new standards.
ICX Multigigabit Ethernet Switching
The requirements for Multigigabit Ethernet (IEEE 802.3bz) connectivity to the access layer switching infrastructure as a result of WiFi 6E access points will mean you will need to review your switching infrastructure.
WiFi 6E access points will drive up the sustained uplink requirements and necessitate Multigigabit Ethernet (IEEE 802.3bz) connectivity to the access layer switching infrastructure.
Multigigabit Ethernet is nothing new or even unique to ICX switching, as many vendors offer switches with 2.5 / 5 / 10 Gbps capabilities. For many networks in the real world, there hasn't been a real business case for more than 1 to 2.5 Gbps uplinks to the WiFi access points, until now. The CommScope family of stackable RUCKUS access switches deliver the performance, flexibility, and scalability required for WiFi 6E deployment. These switches raise the bar with non-blocking performance and 1,10,40 and 100 GbE uplinks and stacking options.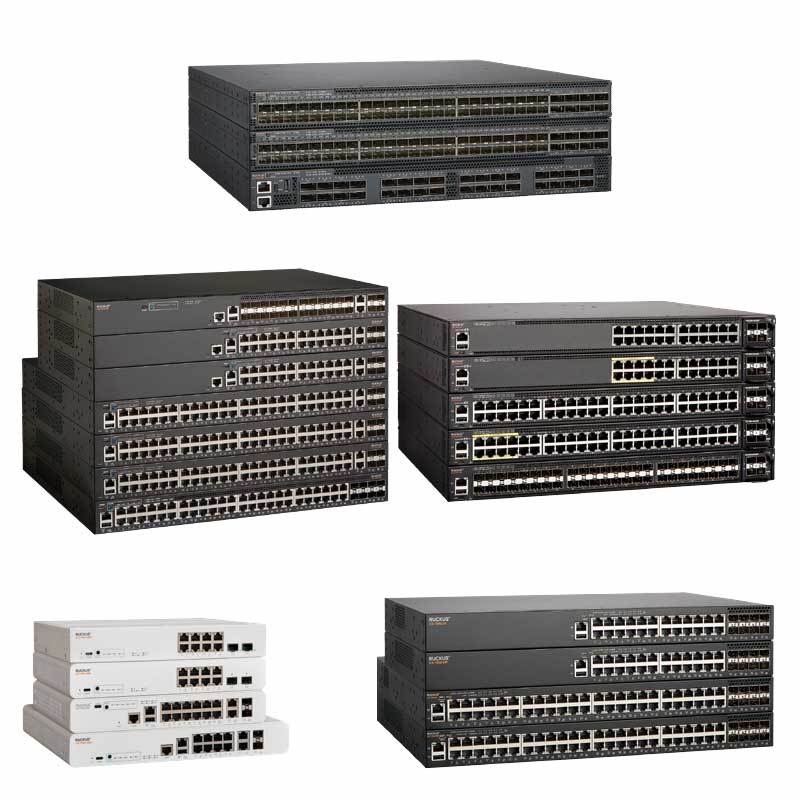 The ICX Switches deliver seamless interoperability with RUCKUS wireless products to deliver a unified wired and wireless WiFi network. The RUCKUS Multigigabit Ethernet technology offers bandwidth speeds needed to sustained uplink requirements from the latest and next generation of high-performance wireless access points and edge devices, over standard Ethernet cables.
In previous generations of WiFi there have been limiting factors that haven't seen real-world AP uplink throughput requirements go above several hundred megabits per second. The enhancements in WiFi 6 & 6E standards made them more efficient and now higher rates of sustained throughput can be achieved. Add that Wi-Fi 6E will not have any legacy protocol support or backwards compatibility (as client devices won't have 6GHz radios in them!) mechanisms to slow it down, the 6 GHz spectrum now truly becomes a WiFi Olympic runner.
Power over Ethernet
WiFi 6E networks will require more power. Wi-Fi 5 and even 6 APs can operate optimally with PoE+, or IEEE 802.3at Type 2, up to 30W per switch port. Keep in mind WiFi APs thus far support only dual bands: 2.4 GHz and 5 GHz.
Wi-Fi 6E networks will see 5 Gbps AP uplinks become the minimum standard and may even see APs that support 10 Gbps Ethernet uplinks and beyond. ICX Switches have power budgets designed to support the latest access points.
If you would like to discuss upgrading, migrating of just exploring ICX Switches for access from CommScope Ruckus, please get in touch.