We have been installing and supporting wireless links to organisations across Europe for over a decade.
Our wireless link solutions are ideal for
Networking two or more buildings together
Networking multiple sites when leased lines is not an option
Replacing leased lines with a lower cost alternative
Providing a temporary site-to-site link
Disaster recovery link in mission critical networks
As a specialist wireless company, we can provide your company with reliable connectivity using our industry-leading wireless / Wi-Fi Point-to-Point solutions: AirBeam, AirLink and AirLine. Our PtP solutions can deliver up to 20 Gbps throughput for the most demanding of applications.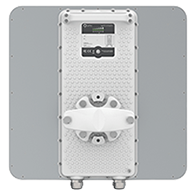 AirBeam is our entry level building-to-building wireless link solution for lower throughput requirements and with less business-critical applications.
Bridge link connectivity up to 1 Gbps full duplex and is backed by a flexible onsite support service.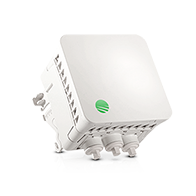 Airlink is our mid-tier building-to-building wireless link solution offering all of the benefits of AirBeam but with wireless links starting at 1 Gbps full duplex upwards.
Backed by our flexible onsite support service this solution is for those that require a high level of up-time and great performance.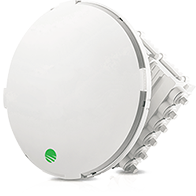 Our advanced AirLine solution is an industry leading wireless Point-to-Point solution boasting up to 20 Gbps full duplex connectivity.
Backed by our onsite support service this wireless solution is for businesses that require maximum up-time and superior link performance.
| Product | Speed | Description |
| --- | --- | --- |
| AirBeam | 0 - 1 Gbps | Cost Effective Enterprise with lower throughput |
| AirLink | 1 - 5 Gbps | Enterprise with higher throughput |
| AirLine | 5 – 20 Gbps | Carrier-Class with our highest throughput |
Full turnkey solutions include
Wireless link planning and designing
Full Project management
Health & safety site management
Link installation and integration
Fully inclusive on-site maintenance
Commercial benefits are
Flexible purchase, lease or managed service options
Wireless Point-to-Point is significantly cheaper than laying fibre or leased line
Seven day installation turn around
Support service options
| SLAs | Description |
| --- | --- |
| Service desk support | Access to our service desk team |
| Support hours | Service desk operating hours 0900 – 1700 (Mon – Fri) |
| 24hr/7/365 Service desk upgrade | Access to our service desk team 24/7/365 |
| Hardware replacement | Replacement of your hardware should there be a failure |
| Onsite support | Onsite engineering team for support |
| Live monitoring | Remote live monitoring |
| Performance report | Wireless link performance report |
| Remote proactive health check | Proactive health check and optimisation |
| Onsite servicing and maintenance | Yearly onsite servicing and maintenance |