Dedicated, reliable, high-speed Wi-Fi for your caravan park
Our services are super-fast, reliable and cost effective. We can provide your holiday park guests with a Direct To Van (DTV) home WiFi experience. Provide guests the ability to experience home quality WiFi from within the caravan.
What are our Caravan Park WiFi services?
We offer WiFi services designed specifically for holiday parks. We offer consultation, planning & designing, implementation and management services to provide cost effective networks that meets specific needs. We understand every park is different but our expertise has educated us to learn what todays guests want from holiday park WiFi. Guests want the same reliable home quality WiFi that is easy to use and doesn't require lengthy on-boarding processes. Anything less than this is not acceptable and lowers your customer satisfaction scores.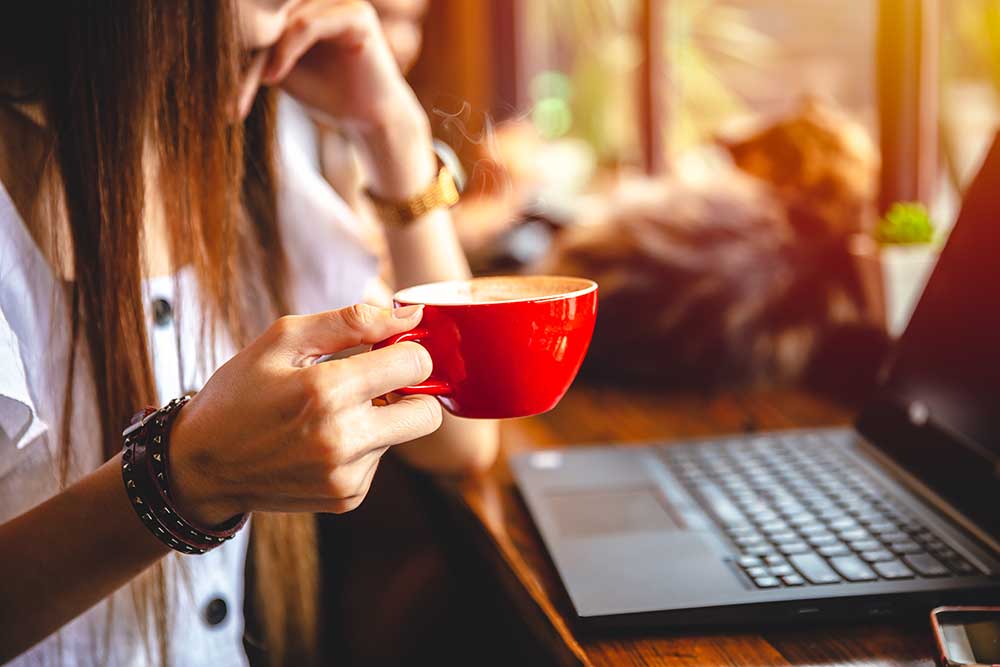 We offer Direct To Van (DTV) WiFi installations
Direct To Van (DTV) WiFi is a solution we offer using the benefits of a full-wireless network. Wireless Point-to-MultiPoint technology provides reliable links to each van with its own small form factor station and provided in-van router. All guests in each van then only connect to their own router, ensuring a reliable service and removing the congestion found in more traditional methods of installation. Multiple options of deployment are available such as cable to the vans if this is preferred.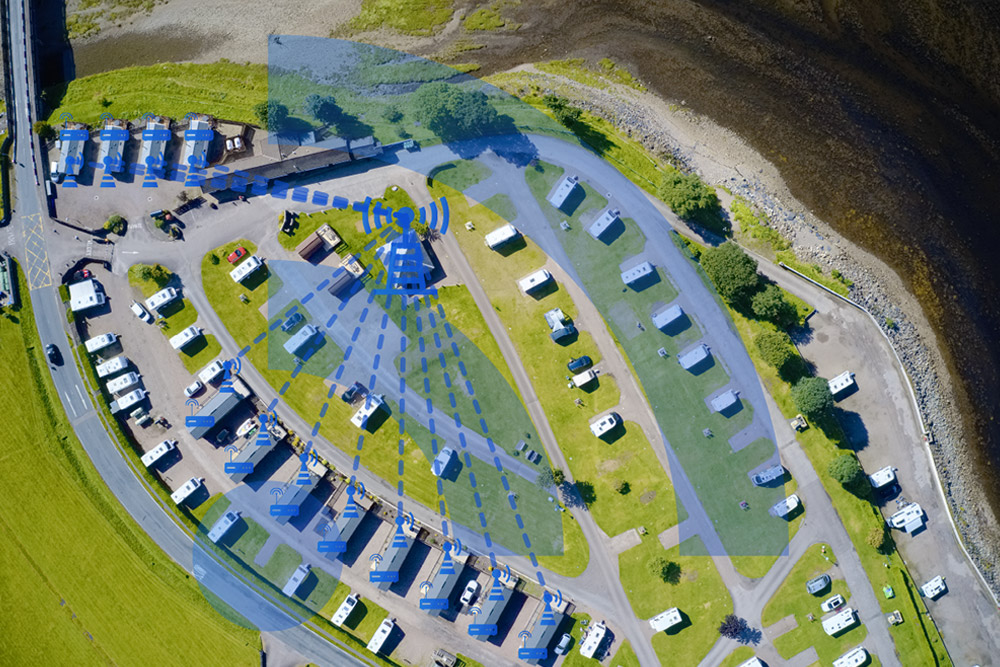 Fast to deploy and simple to manage
Small or large, enjoy the benefits of great WiFi with our fast and reliable services.
Holiday Park Network Features
Their is more to deploying a successful holiday park network then meets the eye.
Secure network
Keep both corporate and guest user data secure whilst on your network. We design networks with security in mind, delivering access control and segregating users.
Super fast WiFi
With the ability to offer multi gigabit speeds to each caravan, provide the very best in a holiday WiFi experience.
Fully managed
No onsite technical support? Not a problem, we offer full-turnkey end to end technical solutions.
Coverage guarantee
Customers following our five step project lifecycle are guarenteed coverage.
The entire network edge
We cover the entire networking edge infrastructure, from caravan routers to switches, wireless backhaul, structured cabling and more.
PCI compliance
Meeting social distancing rules and taking table payments for orders? Networks are designed with this in mind and ensure the network meets the required standards.
Flexible and highly customisable
High availability and redundancy to ensure hotspots are reliable 24/7.
Visitor Captive Portal
Enhance your brand exposure in the public areas through traditional captive portals.
Secure access
If you are serious about your guests privacy and keeping their data secure whilst on your network then WiFi we offer secure access and onboarding for your guests through the market leading guest solutions.
Customisable portal
Promote your brand by customising your portal with services to completely customise the design (UI) and user experience (UX) of the portal.
Self-registration
Allow guest to register and receive their secure credentials either via email or sms for that extra layer of security.
Voucher based acccess
Features such as voucher based access allows you to monetise how guests onboard to the network.
Sponsored access
Control guest access through our "Sponsored Employee Guest" solution, allowing clever granular control through your employees which in turn lowers overall management time.
Content filtering
Be in control of the content you want to allow your guests by implementation of market leading content filtering solutions.
Example Portals