Many CCTV networks now rely on wireless connectivity to connect their next generation CCTV networks. We can design and integrate a secure, reliable connectivity solution.
Our CCTV networking solutions are ideal for networks requiring;
Fast deployment
High-level Security
Temporary installation
Increased coverage
Simple management, or managed networking
We deliver reliable surveillance backhaul networks to a variety of customers requiring the most demanding, military graded CCTV backhaul to smaller networks operating under tighter budgets.
Full CCTV networking solutions include
Surveillance networking planning & designing
Full Project management
Health & safety site management
Installation and integration
Fully inclusive on-site maintenance &amp SLA backed 24/7 service desk
Structured cabling
Example CCTV network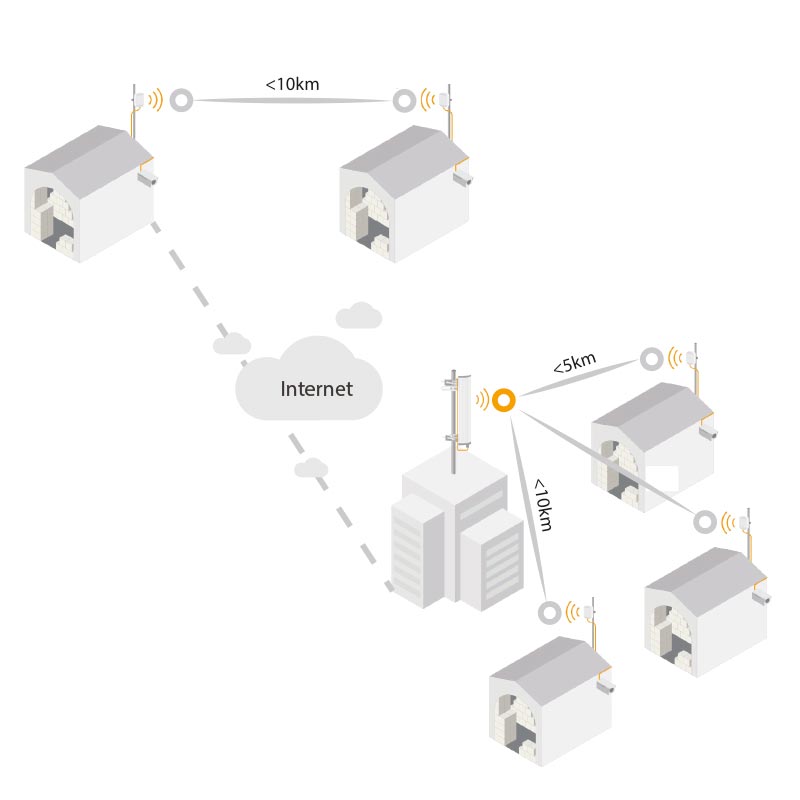 Reduce cost, increase security
See for yourself how our surveillance networking solutions can save cost and increase the security of a deployed surveillance network by getting in touch.