User Experience Insight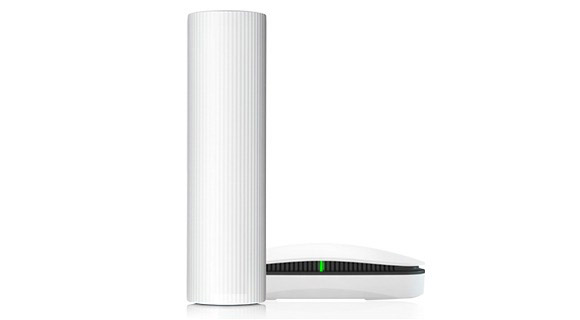 Test and monitor apps across wired, wireless, WAN, and cloud
Ensure that service levels are met by using AI-powered insights that focus on your end users.
Features
User Experience Insight (UXI) Sensors deliver simple, continuous monitoring and testing for WLAN, LAN, and WAN with AI-powered awareness of network health and performance. These sensors help diagnose, troubleshoot, and even detect anomalies before issues arise. They can also be used to validate SLAs by testing connectivity to services like print and cloud storage. They complete your understanding of the network – and are designed to run in the background and blend into any environment.
Expanded awareness for any campus or branch
UXI Sensors can be deployed instantly to any network environment and immediately relay insights to a cloud-based dashboard.
Get notified of the top-priority issues
Using AI Alerts, UXI sensors can learn when problems are the most critical and surface them quickly to IT for faster resolution.
Flexible and resilient, 24/7
UXI sensors test up to four wireless and wired networks simultaneously. They even support LTE for backup connectivity and provisioning.
Simulate actual user experience
Network sensors fill a gap left by most monitoring tools—what users see when using apps. Observe and improve user experience by using pre-built tests or easily build your own with an intuitive, cloud-based dashboard.
Test any app on any network
Validate all aspects of connectivity to apps running locally, in data centers, or the cloud. Capture network diagnostics from wired, wireless, or WAN—no matter which vendor's network you've deployed.
Identify root cause in one click
When a test fails, IT is instantly alerted to the issue. In one click from the dashboard, determine if it's a network or application issue, which users or sites are impacted, and what to fix.
Easily identify where you're experiencing a problem
A cloud dashboard provides simple visibility into wired, wireless, and cloud issues across the campus and branch. For a hands-free experience, AI Alerts automatically learn the most pressing issues that warrant your attention.